Shanxi farmers gather bumper harvest of fireweed
Share - WeChat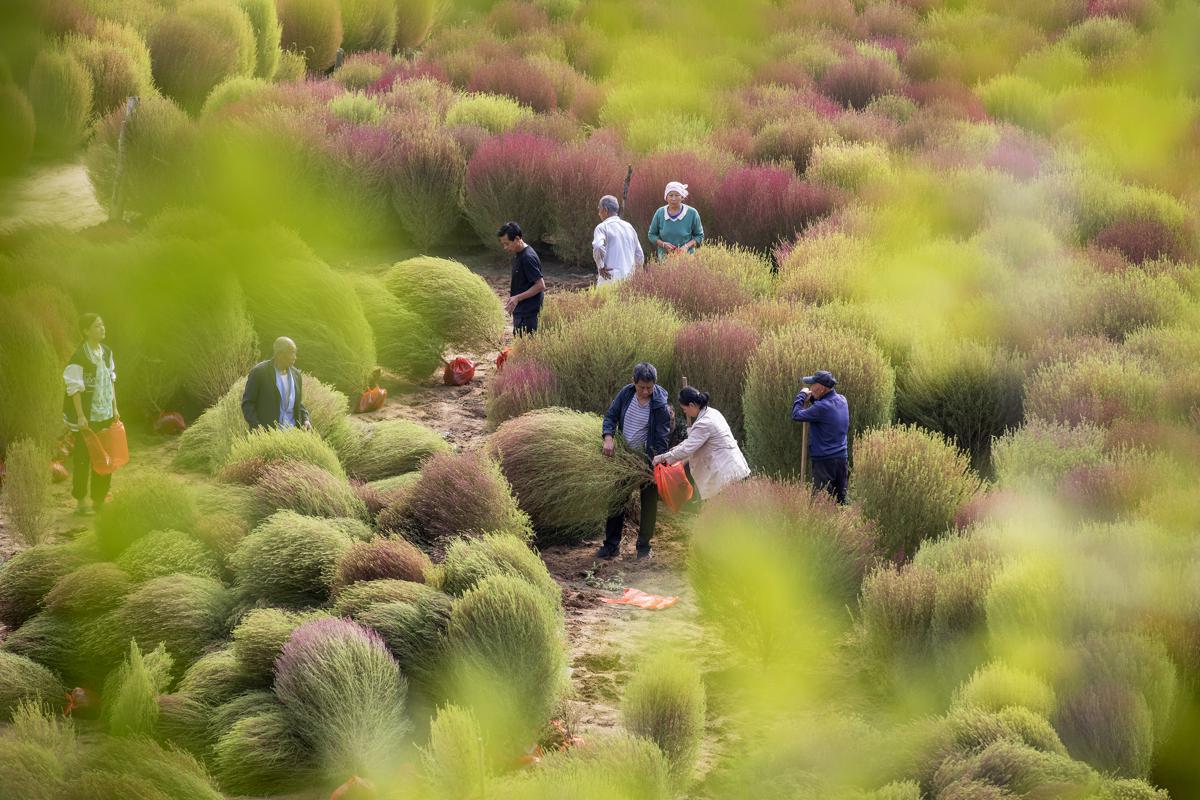 Farmers in Caojiagou village of Liulin county, Shanxi province, have gathered a bumper harvest of fireweed (Kochia scoparia).
They are busy harvesting around 13.3 hectares of farmland in the village and then sorting the fireweed, a kind of grassy bush that takes on a bright red color in autumn. One of its uses, after drying, is to make brooms.
The fireweed produced in Caojiagou has been sold to agricultural expo parks in the provinces of Guizhou, Fujian, Guangdong, Hubei, Sichuan and Zhejiang, as well as in the Guanxi Zhuang autonomous region, as a landscaping shrub.
The value of fireweed sales of the village is estimated at around 600,000 yuan ($82,366) a year, greatly improving residents' incomes.