All that provokes is not humiliating
Share - WeChat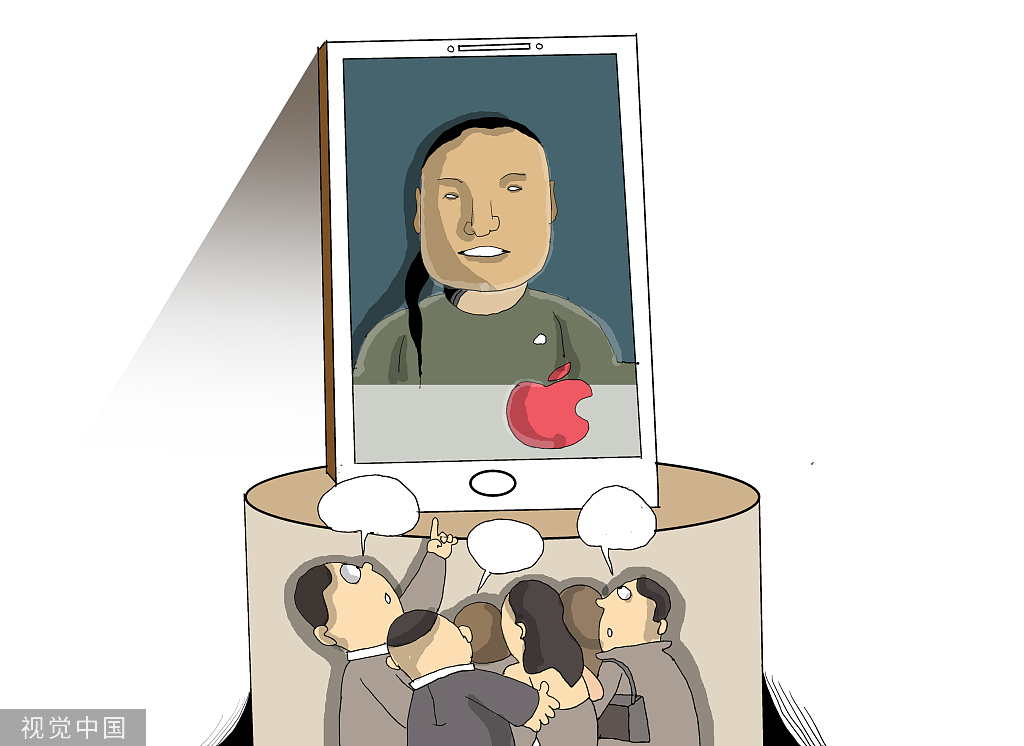 The pigtail, or a single plait at the back of a male's head, is a humiliating reminder of a difficult chapter in Chinese history. Shunzhi, the first emperor of the Manchu-dominated Qing Dynasty (1644-1911), had ordered all Han men to shave their heads and sport a pigtail in submission. Barbers and executioners were stationed along the streets and those refusing to shave their heads were beheaded on the spot.
While the pigtail is anathema for a Han, one should understand that in many cultures it is natural for men to sport plaits, single or plural, on their heads. It is just a style and those sporting it mean no offence to any other culture.
That is why one should be cautious before blaming Apple Inc for the promo of a yellow-colored person with a pigtail sporting an Apple watch on its official website. The brand never referred to that person as being a Chinese person. Nor did Apple post the image on the websites that cater solely to China, meaning it had no intention of linking the pigtail with China. There is no reason for any Chinese to feel victimized because of the image.
Instead, one should think from the perspective of the person in the image. Some reports, although not confirmed by Apple yet, said he is an indigenous person who habitually sports the plait. Should he then forfeit the chance of featuring on Apple's official website because of some groundless suspicion?
On the other hand, Chinese people's patriotism is understandable but it should not be demonized into a force that sweeps through the cultural sector. In the past, Chinese people have pulled up brands for unfriendly content, such as squinting eyes or ugly makeup imposed upon characters featuring ancient Chinese images. Even this time when some unreasonable voices blamed the person and Apple, many clear minds stopped them.However, not every appearance in promos should arouse suspicion in the garb of "nationalism".
Most Viewed in 24 Hours
China Views