Creativity paints a vibrant rural art scene
Share - WeChat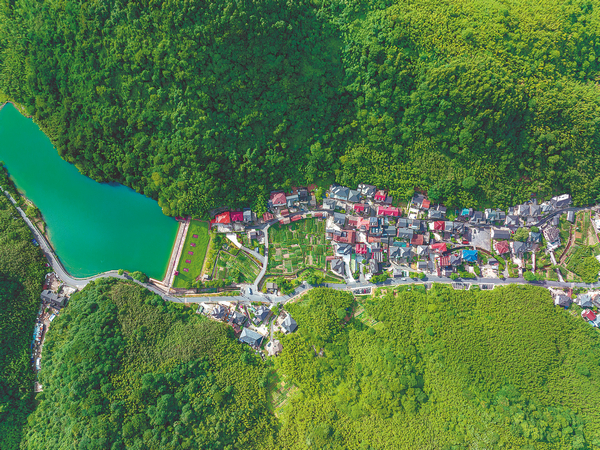 Zhejiang villages are among many using culture to revive and embellish country life, Yang Feiyue reports.
Set foot in Qingshan, a village nestled amid lush green mountains, and one is greeted by its artistic vibe.
About 40 kilometers to the northwest of downtown Hangzhou city and in the Yuhang district, of Zhejiang province, Qingshan's roadsides and fields are studded with distinctive art installations.
A nearby dam gives a bird's-eye view of the art, which ranges from vivid paintings and balloons in the shape of eggs to bamboo-woven Mobius strips.
"Each of them has a theme," says Lin Hong, a senior village official.
For example, the egg-shaped piece seeks to increase public awareness of the protection of biodiversity, while the Mobius strip embodies the never-ending symbiosis of bamboo culture and bamboo weaving techniques.
The pieces of public art are scattered throughout every corner of the village, carefully sited in relation to the surrounding environment, and wait for visitors to explore them by foot.
They are some of the 100-odd pieces produced by 160 artists during an art festival held in the village in June and July, which attracted around 40,000 traveler visits.