Coffee shop couple know a latte about brewing romance
Share - WeChat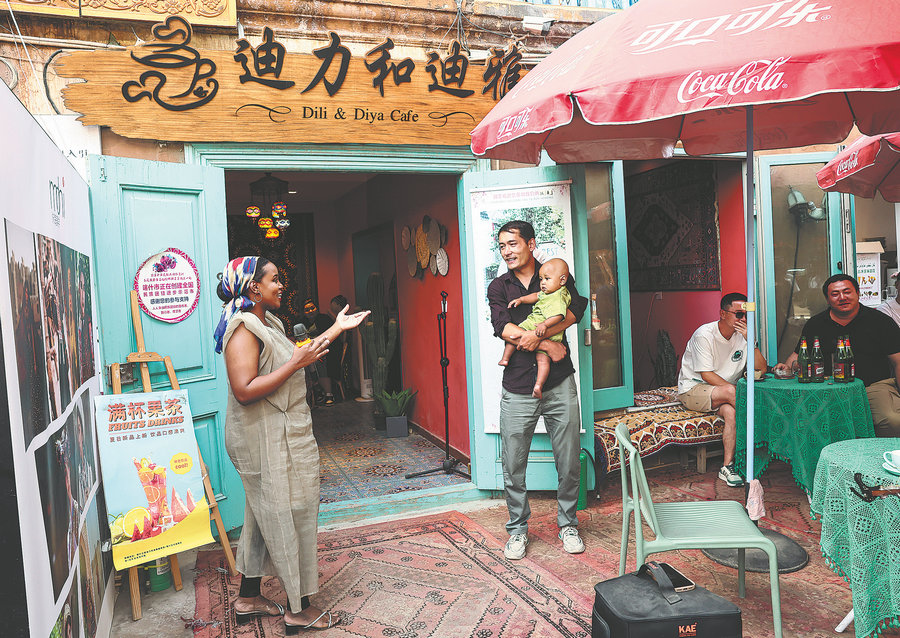 Kashgar in Northwest China's Xinjiang Uygur autonomous region is known as a trade hub on the legendary Silk Road that once connected ancient China to the West. Dilxat Tursun and his wife, Hadiya Msham Abdulla, from Tanzania own a coffee shop in the city, which is renowned not only for its tasty African coffee and treats, but also the owners' love story.
Seven years on, Dilxat can still feel his heart flutter whenever he recalls the moment that, clutching 99 roses in his hand, he confessed his feelings to her.
Although Abdulla didn't give her answer right away, the two are now happily married, running the Dili and Diya Cafe.
While brewing a good cup of coffee, they love to tell customers and online followers the story of how they found love despite being thousands of kilometers apart.
Dilxat left his home of Xinjiang in 2013 to go to college in the eastern city of Fuzhou, Fujian province, having no clue he was about to meet the love of his life three years later.